11 days ago
S1E12 - Beyond The Battle Mat (Part Four)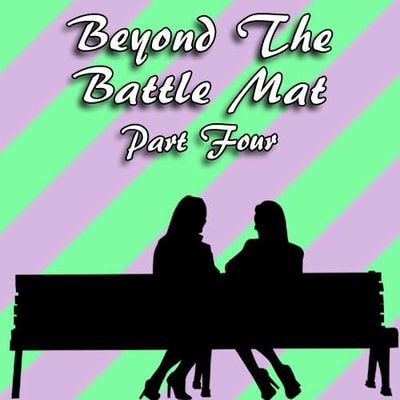 Beyond The Battle Mat - Part Four
Celebratory dinner time! But first, we all have to get there. You call Xyta as she travels and discovers that she is travelling through the local park on foot. Despite the cold.
Despite the long-term problems with her knee.
She assures you that she'll be fine and with you shortly, but can you really be sure? Maybe... maybe you should go and meet her half way?
Nah. She's a grown-ass woman, she'll be fine, right? Right...?
---
Midnyte Tales are 10-25 minute stories in which you play as key a role as I do. Want action, adventure, horror, romance or comedy? Be a part of the story through immersive roleplay and enjoy a whole new adventure, every single week.
Want more from Xyta? Visit Xyta's Website or Patreon for the entire backlist, exclusives and heaps more. If you prefer to watch, rather than listen, Xyta also has a YouTube channel for your viewing pleasure.
---
Additional SFX from freesound.org used under CC0 license
Backing track: 'City & The City' by Tabletopaudio.com
Creative Commons Attribution-NonCommercial-NoDerivatives 4.0 International License
Support Midnyte Tales by contributing to their Tip Jar: https://tips.pinecast.com/jar/midnyte-tales
Find out more at https://midnyte-tales.pinecast.co